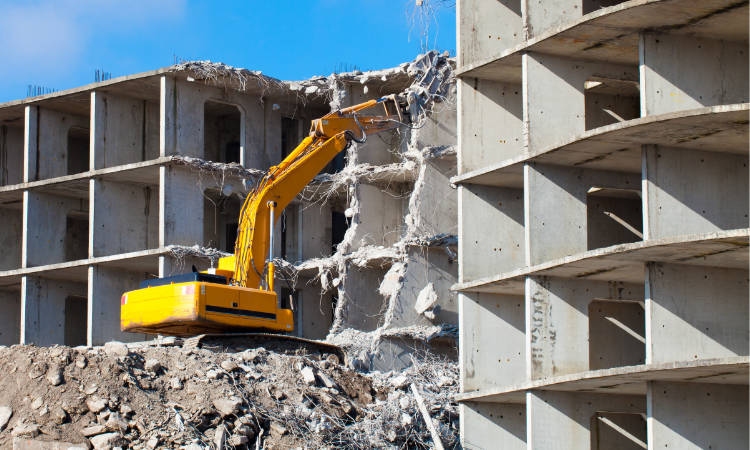 DEMOLITIONS
Our company is very experienced in the execution of all types of demolitions, including in hard-to-access buildings, which are realized by means of manual and mechanical labour, using the most modern work equipment with vehicles and machinery that are adaptable to any type of work.

With our hydraulic hammers, shearing machines and floor cutting machines we can realize any type of work that implies cutting of ferroconcrete, iron, steel girders, etc.

Our staff has received accredited training in working at heights, taught by the headquarters of the fire department of Malaga.

Contact us now!
Ask for an estimate without obligation!
We can classify the demolitions by type of work, into the following categories:
INTERIORS AND EXTERIORS: with our operatives and mini-rotating and mini-dumper machines we can realize interior demolitions in buildings, load the rubble into containers and subsequently transport it to the dumping ground.
With our European scaffolds, elevating platforms and our hoisting cranes equipped with baskets, we can also perform work on façades.
 
COMPLETE AND PARTIAL: thanks to our rotating machines that are provided with long arms to be able to reach up to great heights (20 metres) and shearing machines, we are capable of executing the entire demolition of high buildings. Even so, we can pull up the mini machinery in order to demolish one of the floors of the building.
 
UNDERWATER: Our hydraulic hammers are equipped with a protection system that allows them to realize the demolition of constructions situated underwater.